Technology Integration Resources:
Best Practices for Teaching and Learning with Technology

Technology Integration is a four part series on essential questions, technology integration resources, web page design, and multimedia in projects. Sections contain relevant opening essays and resources.
Best Practices for Teaching and Learning with Technology
A.T.TIPScast (Assistive Technology Tools in Public Schools) features podcasts "about using technology to help students meet their educational goals. Each episode features at least one "A.T.TIP" that can be used to differentiate and individualize the learning process" (About section).
HOT: CAST UDL Curriculum Toolkit from the Center for Applied Special Technology. "The UDL Curriculum Toolkit is a web-based platform that allows for the development and publication of web-based curricula and other content built according to the principles of Universal Design for Learning (UDL)" (What is the toolkit? section).
Cyberbee is a Pacific Bell Blue Web'N Site that helps teachers to integrate technology in the classroom. Content contains curriculum ideas, research tools, how to's, curricular treasure hunts, curriculum and technology links, conference notes, and a link to the journal for Multimedia Schools for Cyberbee articles by Linda Joseph of Columbus (Ohio) Public Schools. Linda Joseph is author of Net Curriculum: An Educator's Guide to Using the Internet.
Ed Index by Bernie Poole at the University of Pittsburgh contains an extensive set of resources for elementary and secondary education, courseware download sites and recommendations, education edindexers, basics of online learning, electronic field trips, lesson plans, general resources for education, instructional design for online learning, multimedia resources (video, still image, and audio), online workshops and tutorials, reference tools, scavenger hunts and Web Quests, special needs education, and education job search. Of particular interest:
Free Technology for Teachers is a blog written by Richard Byrne, which contains free resources and lesson plans for teaching with technology.
Getting Started Enriching K-12 Curriculum with Internet Resources, written by P. Deubel, is an imaginative, tutorial approach of a teacher's exploration of the Internet with its enormous resource of materials to enrich K-12 curriculum. It is located on this site and was featured in the summer 2002 online edition of Learning & Leading with Technology.
Guide to Easily Integrate Technology into Teaching by L. Jackson for Education World (https://www.educationworld.com) presents tips with Web links on how to get started. Article was updated May 26, 2005.
Intel Education features resources for K-12 and higher education. For K-12, Intel Teaching Tools and Resources offers proven professional development courses to promote 21st century skills using technology. Intel's teaching tools and resources includes "a collection of exemplary unit and lesson plans that integrate technology into classroom projects. These plans aligns to standards and promotes higher-order thinking using curriculum-framing questions, authentic project tasks, effective instructional strategies, and performance assessment." Numerous resources are provided, as "Intel believes that young people are the key to solving global challenges, and a solid math and science foundation coupled with skills such as critical thinking, collaboration, and digital literacy are crucial for their success."
International Society for Technology in Education (ISTE) Standards for Students (2016) address skills, rather than tools, enabling learners to leverage technology to take an active role in choosing, achieving, and demonstrating competency in their learning goals; to achieve digital citizenship, to be a knowledge constructor, innovative designer, computational thinker, creative communicator, and global collaborator.
Internet Expeditions: Creating WebQuest Learning Environments by A. Lamb. This site in workshop format provides several examples of WebQuests, tips, and instructions for creating and integrating WebQuests into your curriculum.
Learning@Hand from GoKnow, Inc. contains "reviews of educational software for use for Palm OS®, and helpful tips for integrating handheld devices into your classroom." Educators can share their own lesson plans, and participate in the chat room. GoKnow was developed by Elliot Soloway, Ronald Marx, and Joseph Krajcik of the University of Michigan's Center for Highly Interactive Computing in Education.
LETSNet is the Learning Exchange for Teachers and Students at Michigan State University College of Education, also sponsored by Ameritech. The mission of LETSNet is to help K-12 teachers to develop their understanding of the Web and its use in classrooms. Attention is given to mathematics, social studies, science, and language arts and the content is informed by national work on curriculum standards. Learn about the 10 big ideas driving the Internet in education: field trips, teamwork, global connection, research, visualization, publishing, individualizing, professional growth, home and community, and kids corner. Read actual case studies of teacher experiences.
Penn State Teaching and Learning with Technology provides several sections from which to choose resources: preparing a course, grade and test, copyright and plagiarism, create and use audio and video, publish on the web (e.g., blogs, eportfolios, podcasts), and more.
PowerUp WHAT WORKS provides "customizable resources for teachers, school leaders, PD facilitators, and teacher educators to improve teaching and learning for struggling students and those with disabilities." You'll find "teaching strategies supported by technology, technology use in schools and classrooms, Universal Design for Learning (UDL) and differentiated instruction, [and] guidance on meeting Common Core Standards" (About Us section).
Technology & Learning eBooks Download eBooks on a number of topics, including new tools that students use (podcasts, cell phones, blogs, social networking), the potential of interactive technologies, online safety, 1:1 computing, whiteboards, VoIP and networking, mobile devices, blended learning, wireless, and more.
techs4schools was created by TECH CORPS and sponsored by Compaq to provide a free online mentoring service to K-12 schools and educators. Volunteer IT professionals assist educators across the country to provide step-by-step technology assistance and information. Join a team and get your questions answered in specialties such as:
Networking (including Cisco, Novell, Intel, 3Com, Domino, Wireless, Basic, and Other)
Software (including publishing, Office, Lotus Notes, AppleWorks, and Anti-virus)
Hardware (including desktops and peripherals)
Video Conferencing (including distance learning)
Broadband (including phone and cable)
Internet (including browsers, portals, communication, and web design)
Operating Systems (Mac OS, Windows, Unix and Linux)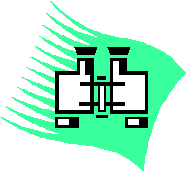 See other Technology Integration pages:
Part 2: Technology Integration Resources: Page 1 | 2 | 3 | 4 |
Part 1: Essential Questions | Part 3: Web Page Design | Part 4: Multimedia in Projects