Technology Integration Resources:
Building Internet, Search and Citation Skills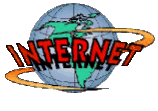 Build your Internet Skills
You and your students can enhance your knowledge about the Internet and the Web with the following:
HOT! GCF Global: Internet Basics are free, self-paced, and address a variety of skills, such as browsers, searching, tech savvy tips and tricks, online safety, social media, email, Google apps, and more. Each also includes a quiz at the end to test understanding. A series of teacher guides are available to help with implementation.
How does the Internet work? from HowStuffWorks
How does the Internet work? from Mozilla.
Living Internet is an in-depth comprehensive reference about the Internet and its history, the Web, Email, Internet Relay Chat (IRC), Multi-user Dungeons (MUD's), Mailing lists, and Usenet newsgroups.
Online Netskills Interactive Course (TONIC) from the University of Newcastle in the UK is a free self-paced web tutorial with quizzes designed for beginners to learn about the Internet. It is also suitable for use with middle and secondary students. You will learn concepts and features of networks of the Internet, information and resources available on the Internet, tools that provide functionality on the Internet, searching on the Internet, communication tools for use on the Internet, and about creating and publishing Web pages.
Locating and Evaluating Internet Resources and Citation Information
Web 2.0 Tools
Before you begin your Internet research, equip students with some new online tools to make locating information and conducting research on the Web a lot easier and more productive. They will appreciate being able to highlight relevant information on web pages and adding comments to those just as you would on paper. Storing notes online makes them accessible from any computer, and enables sharing with others and collaboration for group work.
Diigo, the "Digest of Internet Information, Groups and Other stuff," is all about social annotation. It's also free and features "social bookmarking, clippings, in situ annotation, tagging [i.e., keywords for searching], full-text search, easy sharing and interactions." Users can add highlights and sticky notes on any webpage and designate private notes or public comments.
Locating and Evaluating
The search process, Web page navigation, evaluation, and synthesizing information are four challenges Internet users face (Coiro, 2005). Students need to be taught appropriate strategies, particularly for evaluating the information found on a Web page. Not everything online is 100% accurate and bias-free. Teachers can provide such assistance by modeling steps and thinking aloud as they do so. Patricia Deubel would add a fifth step--students also need to learn how to appropriately cite information they find.
Step 1: Search
Locating information with keywords often involves a Boolean search using AND, OR, NOT, +, or -, for example. When searching for exact phrases, the phrase is enclosed in quotation marks. The University of South Carolina Upstate provides a primer on Boolean Searching on the Internet. Briefly, Boolean logic combines algebra with logic. "AND" is associated with the concept of intersection on Venn diagrams and the word "both." If one searches with "AND" the web pages that come up will contain both terms of the search. On the other hand, "OR" is associated with "union" or putting things together. Searches will find web pages in which either term occurs and more pages will be found. "NOT" excludes subsets from a search. The symbols " +" or " -" when placed before a term within a search phrase mean "must include" and "exclude," respectively. Use a space before the + or - followed by the key term.
Google Search Education will help all, including teachers and their students, to perform better searches. It has lesson plans to improve search literacy skills, activities to put search skills to the test, and video tutorials from Google's search experts.
Lifewire.com: Boolean Search answers the question: What is a Boolean Search? You'll find multiple resources for web searching.
Step 2: Navigate and Preview
After selecting a Web page, its navigation becomes important. For previewing a Web page, Julie Coiro (2005, pp. 32-33) at the University of Connecticut suggested that teachers model seven steps accompanied by thinking aloud:
Read the title of the Web page and the title of the Web site.
Scan menu choices, running the mouse over navigation buttons or menu options to get the big picture for what is on the site. Menus often appear down the left side or across the top of a page.
Predict where major links might lead and anticipate a link's path through multiple levels of the site.
Explore interactive features of dynamic images, pop-up menus, scroll bars that might reveal additional features at the site.
Look for information about the author, and when pages were last updated. This is often found in a page "About this Site."
Look for and try out any internal search engine or organizational site map.
Decide if the site if worth further investigation and if so, decide where to explore first.
Step 3: Evaluate
The ACTS Model (Authoritative, Current/Correct, Truthful, Supported) provides a good rule of thumb for selecting quality online resources (or more traditional print-based resources), be they web sites or literature appropriate for writing articles. Mark Rossman (2002) elaborated on this model, primarily in terms of evaluating literature:
AUTHORITATIVE. This suggests that the reader consider the trustworthiness of the piece. Who wrote it? How well known is the author? What type of organizational support is provided to the author? What else has been written or produced by the author? What quality control standards are evident (i.e.; has the article been subjected to a peer review)?
CURRENT AND CORRECT. This suggests that the reviewer should look at when the article was written and should also try to determine the correctness of the material. When was it written? What are facts and what are opinions? Is it timely? Is it complete? What is the intended audience? Whose voices are being reflected?
TRUTHFUL. This means looking at the reasonableness of the piece. Is it fair? Does it reflect differing perspectives? Is it objective? Does it present the opinions and findings of others? Is it presented in an unbiased manner.
SUPPORTABLE. The piece should be supported by data or it should clearly indicate that it is the opinion or viewpoint of the author. The reviewer of the piece should determine as well as possible if the material is supported by references. Who has written the references? Is there more than one reference in support of each statement of fact? Are all claims supported? Is there consistency among the sources? (pp. 91-92).
Another acronym to help remember how to evaluate online resources is the CRAAP test, developed by the Meriam Library at the California State University, Chico. It contains a list of questions for each of the five criteria: Currency, Relevance, Authority, Accuracy, and Purpose. Bow Valley College in Canada also elaborates on the CRAAP test and provides a chart with key questions to ask and tips for addressing each element of this test when evaluating websites and other information sources.
Students might also find out who else is linking to the site, as some sites are bogus. Entering LINK: [web address] in a search engine such as Google will reveal this list. Try entering the search phrase "bogus Web sites" to demonstrate to students examples of such sites, some of which look quite professional.
Evaluating Resources from UC Berkeley Teaching Library will help you learn more about evaluating any kind of source for its authority, purpose, publication and format, relevance, date of publication, and documentation.
HOT: Hoax or No Hoax? Strategies for Online Comprehension and Evaluation is a lesson plan with four 60-minute sessions by Dr. Deborah Kozdras and James Welsh designed to help high-school learners to better read online for comprehension. They stated: "Research has shown that online reading requires not only traditional comprehension strategies, but also new digital- and media-literacy strategies. In this lesson, students learn how to use these comprehension strategies involving a sequence of planning, predicting, monitoring, and evaluating. Once students learn the strategies, they read a variety of hoax websites and evaluate the content. They then demonstrate their learning through the creation of outlines for hoax websites." The series is hosted by ReadWriteThink.org.
S.O.S. for Information Literacy is a multimedia web-based resource with peer-reviewed lesson plans, handouts, presentations, videos, and other resources for teaching information literacy in K-16, which includes the skills help learners to locate, organize, evaluate, manage, and use information.
Alan November's Web Literacy resources, include a quiz to determine how much you know about searching for and evaluating sites, suggestions of Web sites to help students learn to validate, how to read a URL, and how to find a site's publisher and history, and how to check for external links.
Step 4: Synthesize
Finally, synthesizing information is difficult to teach students. Coiro (2005) suggested creating a Word document template for students to use in which they write their research question, then actually copy and paste the URL and relevant text from each source into this organizer. Then students summarize that content in their own words, and provide a personal connection of how the information or new fact relates to other information they have found on the topic and how the information on each new idea changes their thinking. Students might jot down other questions as they reflect. Next they write their synthesis, which considers points from their sources. Coiro stated, "A good synthesis weaves together at least two of their personal impressions with at least two facts learned from their reading" (p. 35).
Note that students can now avoid using a copy and paste technique from Internet resources to a research project. If they use Web 2.0 tools noted above, their highlighted text and those same notes that they might have put in a Word document can be created and stored online rather than on the desktop computer.
Step 5: Cite
Students need to learn appropriate methods for citing the information they have directly quoted, summarized, or paraphrased from others. Common methods include MLA, APA, Turabian, and Chicago. Sites that generate citations are available to help writers put references in appropriate format.
Crediting ideas from others is part of academic integrity. Teachers might also discuss plagiarism with their students, as sometimes students don't realize they are plagiarizing. See Dr. Patricia Deubel's publication, available at CT4ME: Plagiarism: Prevention is the Name of the Game.
Search and Citation Methodology Resources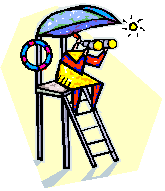 APA Formatting and Style Guide from the OWL at Purdue University includes multiple examples.
APA Citation help and examples from Owens Library of Northwest Missouri State University.
APA Style includes valuable style and grammar guidelines and instructional aids. Users will value the Concise Guide to APA Style 7th Edition and the tutorial Introducing the Basics of Seventh Edition APA Style.
Evaluating Information from Johns Hopkins University will help you evaluate internet resources, social media, and propaganda and misinformation.
Fact, Fiction, or Opinion? Evaluating Online Information from Education World contains the how to's suggested in the title.
Four NETS for Better Searching by Bernie Dodge of San Diego State University includes: start Narrow, find Exact phrases, Trim back the URL, and look for Similar pages.
Google's Search Education is designed to help learners become better searchers. There are lesson plans and several webinars (live trainings) for improving search skills.
NoodleTools, a subscription-based suite of interactive tools designed to aid students and professionals with their online research, will help you select a search engine, find some relevant sources, and cite those sources in MLA or APA style.
Online Writing Lab (OWL) at Purdue University offers advice in how to avoid plagiarism in your work. Writing resources are extensive, including APA and MLA citation methodologies.
Plagiarism.org contains resources for preventing plagiarism and guidelines for correctly citing information.
Search Engine Showdown by Greg Notess --learn all about searching and get search engine news.
The Spider's Apprentice is a helpful guide to web search engines, including basic search engine FAQ, how to plan the best search strategy, how search engines work, and even historical information about the first search engines.
21st Century Information Fluency began in 2001 at the Illinois Mathematics and Science Academy. Its mission is to provide "professional development and resources to help educators and students improve their ability to locate, evaluate and use digital information more effectively, efficiently and ethically."
Citation generators:
Citefast is a free citation generator for APA (version 7 is included), MLA, and Chicago styles.
Cite This For Me includes citation generators in several styles: APA, MLA, Harvard, Chicago, and more. You can also create bibliographies.
EasyBib is a citation and writing resource for creating bibliographies in APA, MLA, Chicago, and other styles. It also contains notetaking and research tools for students.
KnightCite, a project at Calvin College: APA, MLA, and Chicago styles can be generated. Rules are included to help enter data.
Landmarks for Schools Citation Machine provides citations in MLA, APA, Turabian, and Chicago styles.
21st Century Information Fluency has online citation wizards for CSE (scientific style), MLA, and APA.
Search engines for students:
Before releasing your students to search on the Web, you might begin by reading Kids Search Engine - Internet Filtering at SafeSearchKids.com. This article addresses concerns parents or teachers might have about kids and search engines and parental control software.
Subscription-based options for safe searches for students
General and more scholarly search engines and databases:
References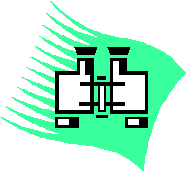 See other Technology Integration pages:
Part 2: Technology Integration Resources: Page 1 | 2 | 3 | 4 |
Part 1: Essential Questions | Part 3: Web Page Design | Part 4: Multimedia in Projects