Standardized Test Preparation and
Tips for Success
Test Prep in Your State and Other Tips and Test Prep Materials
(Page 1 of 2)

Test Preparation in Your State and Practice Questions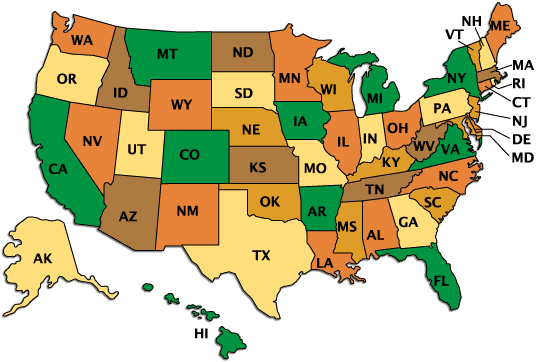 Become a Smart Learner--Raise your Skills! Many states provide educators with benchmark assessments or item banks linked to their state standards. Learn more about standardized tests in your state, and the National Assessment of Educational Progress (NAEP) using resources in this section.
All States:

Brainchild Online Assessment: Subscription based by schools or individuals. But demo questions are available online for your state. Lessons include multimedia instruction, study mode with immediate feedback, test mode with review of mistakes, self-directed student learning plan.
National Assessment of Educational Progress has released numerous questions from past NAEP assessments, along with data about student performance on specific questions. The NAEP mathematics assessment is given every two years to students at grades 4 and 8, and approximately every four years at grade 12. An overview of NAEP and major findings from past assessments are included. NAEP reports that the tools featured in Explore NAEP Questions "can be used to supplement classroom instruction, provide additional insight into the content of the assessment, and show what students nationally or in your state or district know and can do." Readers should consider, however, that the NAEP is not considered a high stakes test. The test does not measure any one particular student's performance, rather it provides a composite assessment. Gerald Bracey (2009) reported on characteristics that make it a poor accountability tool. For example, no student ever takes the entire test, nor do districts, schools, or individual students find out how they performed. Thus, students might not take NAEP as seriously as they would the ACT or SAT or their state high stakes tests (p. 33).
Programme for International Student Assessment (PISA) from the Organisation for Economic Co-Operation and Development surveys "15-year-olds in the principal industrialised countries. Every three years, it assesses how far students near the end of compulsory education have acquired some of the knowledge and skills essential for full participation in society." The U.S. is among participating countries. Sample questions are available. Gerald Bracey (2009) noted that PISA is not a high stakes test and points out flaws in using results as a measure of the quality of U.S. schools. Chief among those is comparing results of a nation with a diverse population of over 300-million people to results of small "homogeneous city-states like Hong Kong and Singapore." Formal schooling differs among nations as to when students start school, policies differ in relation to repeating grades, and schools might not be serving the entire population, particularly those from low-income families. The design of test items also fall into question when one considers difficulty in translating questions into several languages, and keeping those questions free of culture bias (p. 34).
Alabama: Alabama Department of Education: Assessment includes information about its state tests.
Alaska: Assessments
Arizona: Assessment section. Also see the AzM2 Portal for Sample Tests.
Arkansas: Arkansas Department of Education Learning Services: Assessment
California: California Department of Education Smarter Balanced Practice Tests
Colorado: Colorado Assessment Division Colorado also includes samples of its performance assessments.
Connecticut: Connecticut State Department of Education: Comprehensive Assessment Program Portal includes practice and training tests.
Delaware: Delaware Mathematics Assessment Aligned to the Common Core
Florida: Florida K-12 Student Assessment at the Florida Department of Education. Get released test questions and Florida practice tests for math grades 3-8, algebra 1, and geometry. Note: the Florida Department of Education, the National Science Foundation, and FCR-STEM have provided funding for the CPALMS (Collaborate, Plan, Align, Learn, Motivate, Share) initiative whose mission is to provide instructional resources vetted by peers and experts and professional development for implementation of the standards. You'll find curriculum, activity, and general resources and an extensive collection of lesson plans, and more.
Georgia: Georgia Department of Education Testing/Assessment Milestone Resources include experience with online testing. Also see the Mathematics section at GeorgiaStandards.org for additional resources.
Hawaii: Hawaii Statewide Assessment Program Portal
Idaho: Idaho Department of Education: ELA/Literacy and Math Assessment includes practice and training tests. Math sample items are listed for grades 3-8 and high school in their portal: https://idaho.portal.cambiumast.com/
Illinois: Illinois State Board of Education: Assessment includes assessment resources.
Indiana: Indiana Department of Education has resources and sample test items in its ILEARN portal.
Iowa: Iowa Department of Education: Student Assessment. See the Math Practice Tests for grades 3-11.
Kansas: Kansas State Department of Education Note: See the Kansas State Department of Education Assessment Literacy Project available online with 21 modules appropriate for all educators. W. James Popham provided the introductions to these modules.
Kentucky: Kentucky Department of Education released test items for end of course and K-PREP.
Louisiana: The Louisiana Department of Education: Assessments: Measuring Results includes an assessment library.
Maine: Maine's Comprehensive Assessment System
Maryland: Maryland State Department of Education See practice tests for mathematics in grades 3-8, algebra I, geometry, and algebra II.
Massachusetts: Massachusetts State Department of Education released test questions and practice tests from its comprehensive assessment system
Michigan: Michigan Department of Education Student Assessment Program includes sample questions at the website.
Minnesota: Minnesota Department of Education indicates testing resources, including item samplers and Pearson's Perspective, are available on the PearsonAccess Next website.
Mississippi: Mississippi Department of Education Office of Student Assessment includes practice test items for grades 3-8 and high school (e.g., algebra 1).
Missouri: Assessment Resources and Resources for College-and-Career Readiness
Montana: Montana Office of Public Instruction: Statewide Testing
Nebraska: Nebraska Statewide Assessment contains sampler items for math for grades 3-8. Also see practice tests for grades 3-8 at the Nebraska Student Center Assessment System. Nebraska uses the ACT exam for high school learners and has an ACT exam prep site.
Nevada: Nevada Department of Education Standards and Assessments--Nevada uses SBAC and its practice tests in grades 3-8 and ACT and its practice tests in grade 11. Note: The Southern Nevada Regional Professional Development Program includes math resources for elementary, middle, and high school. These latter contain content units with notes (many indicating alignments with Common Core math standards), worksheets, quizzes, practice tests.
New Hampshire: New Hampshire Statewide Assessment System includes its practice and training tests.
New Jersey: New Jersey Department of Education: Assessment
New Mexico: New Mexico Standards Based Assessments
New York:
New York State Education Department: See the section called Assessments in the Next Generation Learning Standards.
NYSEDregents.org: Regents Examinations are listed for mathematics in grades 3-8, Algebra 1, Geometry, Algebra 2, Integrated Algebra, Algebra 2/Trig, and Mathematics B. Other subject past exams are also listed.
North Carolina: North Carolina Public Schools released test forms for grades 3-8 and high school.
North Dakota: North Dakota State Assessment Program
Ohio:
Ohio Department of Education Testing. Information about legally mandated testing of Ohio students. See the practice tests and sample test items for Ohio's State Tests, Ohio's Learning Standards-Mathematics, and Ohio's High School Graduation Requirements.
Note: There are online practice tests and released items for students in K-12, and you can sign in as a guest. For grades 9-12 students can select from end of course exams and released items for algebra, geometry, integrated math I and II. Also see resources for high school tested courses for math, which include practice tests for algebra 1, geometry, math 1 and math 2.
Note: Ohio's last administration of the Ohio Graduation Test was in 2022.
Go Figure? --According to the website, "The purpose of the Go Figure? Interactive Multimedia Project is to help students review for the mathematics section of the Grades 5-7 Ohio Academic Achievement Tests." It contains videos (now on YouTube), a CD-ROM edu-game, print materials, and the website, all brought to you from the WOUB Center for Public Media." Materials are also appropriate for high school remediation. CT4ME is listed among resources for differentiated instruction.
Oklahoma: Oklahoma Department of Education: Office of Assessments Assessment materials for grades 3-8 and "end of instruction" secondary tests include a set of representative released items. High school math includes algebra l, algebra II, and geometry items.
Oregon: Oregon Department of Education Student Assessment includes sample items and training tests for math.
Pennsylvania: Pensylvania Department of Education Standards Aligned System (SAS) contains an Assessment section with options such as: Project-based assessment, the state's Keystone Exams with high school sample questions in algebra 1, algebra 2, and geometry, an Assessment Creator, Reference Materials (e.g., formative assessment), and more.
Rhode Island: Rhode Island Department of Education: Instruction & Assessment: Mathematics contains released items and practice tests.
South Carolina: South Carolina State Department of Education The section on Assessment Information includes Quick Links for Teachers with sample test items for math in grades 3-8 and algebra 1.
South Dakota: South Dakota Department of Education: Assessment has information on its state testing program, including a student practice site.
Tennessee: Student Assessment in Tennessee You'll find pdf files of released test items in the section for TNReady.
Texas: Texas Education Agency: Student Assessment and STAAR Released Test Questions
Utah: Utah State Office of Education: Assessment.
Vermont: The Vermont Agency of Education includes an assessment section within Student Learning with a portal to Smarter Balanced.
Virginia: Released Tests and Item Sets are available in mathematics for grades 3-8, algebra I, algebra II, and geometry.
Washington: Washington State Testing. Practice and training tests related to Smarter Balanced Assessments are available.
West Virginia: WV Department of Education: Assessment includes assessment resources.
Wisconsin: Wisconsin Department of Public Instruction assessment resources include sample items from various tests given by the state, including for the Wisconsin Forward Exam.
Wyoming: Wyoming Department of Education Statewide Assessment System includes portals for practice tests and other resources.
Other Tips and Test Prep Materials
Quick tips for standardized test preparation: Read Nell Duke and Ron Ritchhart's article No Pain, High Gain: Test Prep Tips for Reading Comprehension and Math from Scholastic. They discuss strategies for reading comprehension, mathematics, reducing test-taking stress (e.g., Don't skimp on practice tests), and teaching format fundamentals. In mathematics, for example:
Make word problems a priority;
Stress number sense;
Focus on estimation; and
Emphasize mental math.
ACT provides online test prep for this exam and tips for success.
CollegeAtlas.org: Study Skills Guides for College Students. While meant for college, this site has tips beneficial for all students, regardless of level. You'll find sections devoted to general study skills, reading and writing, test taking and preparation for a variety of test types, time management, memory techniques, and subject specific study skills that also include for math.
College Board offers test preparation materials, tips for success, and other information related to its tests: SAT, PSAT/NMSQT, the Advanced Placement program (AP Central), and College Level Examination Program (CLEP). The College Board and Khan Academy have a SAT Practice site designed to help learners prepare for the test.
Cuesta College: Math Study Skills includes multiple pages of academic support devoted to math study skills and test taking skills, referenced from Winning at Math, a 1997 work by Paul D. Nolting, Ph.D. Of particular value are the 10 steps to better test-taking.
Dr. Roger's Math Neighborhood on YouTube includes video solutions to past SAT questions to help students prepare for this exam, including from SAT practice tests offered by the College Board. Of value is that there are playlists grouped by topic, such as geometry, systems of equations, probability and statistics. You'll also find a series of video solutions to Math Level 1 and Math Level 2 questions.
Education Galaxy is a game-based program designed to help K-8 learners prepare for state testing. Users select their state to access questions aligned to the state's standards. Per the site, "Education Galaxy is a great tier 1 solution for practice, instruction, and assessment." A free basic account for teachers is available, and there are paid options. A program called Liftoff Adaptive Intervention is also available to help struggling and at-risk learners.
HOT for AP Students: Fiveable provides free test prep resources for students taking AP courses. AP Calculus AB/BC and AP Statistics are among those. Resources include study plans, live streams, study guides, free response help, practice questions. You'll find information on the upcoming exam--what's on it, how it will be graded, and what to focus on in your test prep. Of value is that students can practice with others who will take the exam.
Formative Assessment Item Bank at Instructure includes assessment coverage for K-12 Math, English Language Arts, Science, and Social Studies. Assessments are aligned to state, Next Generation Science Standards, and Common Core standards. Item types include multiple choice, constructed response with rubrics, writing prompts with rubrics, and technology-enhanced items.
HOT for CCSS: Illustrative Mathematics was founded in 2011 at the University of Arizona. Since then the project has yielded "a comprehensive suite of math curricula, designed to encourage engaging mathematical discussion, supported by tasks, lesson plans, and professional learning." Tasks align with the Common Core State Standards for Mathematics. Illustrative tasks are available for the K-8 and High School standards. The project is an initiative of the Institute for Mathematics and Education at the University of Arizona and the Bill & Melinda Gates Foundation.
Internet4Classrooms: Access activities on specific concepts within mathematics strands for grades 1-8 and an extensive list of standardized testing practice sites.
Intervention Central provides intervention ideas in the areas of general academic strategies, reading, writing, math, behavior modification, studying and organization, classroom management, and making rewards work. This site is brought to you by J. Wright, a school psychologist in Syracuse, New York.
IXL Math from IXL Learning is a math practice site, which has problem sets for preK-8, algebra 1, algebra 2, geometry, precalculus, and calculus. The site provides a colorful, engaging environment for mastering skills. The service is subscription based, but there is a free trial for teachers. Full benefits (e.g., student progress tracking and reports; and an awards system for learners who reach their goals) are gained with membership. IXL includes a diagnostic for six strands in math and also for a working math grade level.
Jefferson Lab (VA), although primarily for science education, has some good puzzles and games suitable for use with elementary students to help them master basic math facts using addition, subtraction, multiplication, and division; also practice use of < = >, place value, and coordinates. Speed to complete exercises in noted as a motivation element.
Khan Academy: SAT Test Prep: The College Board has teamed up with Khan Academy for free SAT Test Prep materials. Students will find hundreds of questions and a set of videos with step-by-step solutions to help prepare for this exam.
MathDrills by Elias Saab will help students to prepare for Mathcounts, SAT and ACT math problems. In addition, the basic skills sections can be used by students in upper elementary through high school settings. Answers and hints are provided. Sections include problems on distance, speed, and time; problems on job completion, roots of polynomials, factoring polynomials, percentage word problems, arithmetic and fraction attack (+, -, x, /), bases, linear equation drills, prime factorization, and LCM and GCD. Elias Saab also maintains The Online Test Page.
New Meridian includes released test items for grades 3-8 math and high school algebra 1, algebra 2, geometry, and integrated math among its resources. New Meridian indicates its item banks are aligned to the Common Core State Standards and compatible standards.
Shmoop offers fee-based test prep for multiple tests (e.g., SAT, ACT, AP exams, Common Core, PARCC, Smarter Balanced, GED). Some learning resources are free, including study guides and videos for math--well worth examining.
SparkNotes: Math Study Guides include review explanations and problem sets for pre-algebra, algebra 1 and 2; geometry 1,2, and 3; trigonometry, pre-calculus, and advanced placement calculus levels AB, BC1, and BC2. Other subjects are also included at this site.
Study.com has a series of video lessons to help prepare learners for standardized tests. Among those are GED Math (73 lessons); AP Calculus Exam Prep (173 lessons); PSAT: Practice & Study Guide (241 lessons); SAT: Practice & Study Guide (305 lessons); and ACT: Practice & Study Guide (384 lessons on multiple subjects, including math).
Study Island is a standards-based formative assessment and practice program in your state for elementary, middle, and high school grade levels and exit exams or end of course exams--whatever your state requires. It includes 12 technology enhanced item types. Study Island is a product of Edmentum, which stated "Students can work through questions using a standard test format, an interactive game format, printable worksheets, or a classroom response system." Pricing is available for the home, and schools/districts.
Test-Guide.com has free ACT practice tests. The site developers have gathered or written over 5,000 practice questions the for ACT. The practice tests are automatically scored and come with answer explanations. You'll also find official practice tests from ACT. Additional resources for study tips, subject-specific strategies and more are also available. Test-Guide also provides test prep resources for other major standardized tests.
That Quiz is a real find. K-12 students can select practice tests (customized for their needs) with varying degrees of difficulty using integers, fractions, concepts (time, money, measurement, place value, graphs), geometry, algebra, calculus, probability, and more. Some are interactive and offer manipulatives (e.g., ruler, protractor). Select to view in Spanish, if needed.
Trends in International Mathematics and Science Study Test your mathematics and science knowledge by completing TIMSS items in the Dare to Compare challenge! TIMSS provides reliable and timely data on the mathematics and science achievement of U.S. students compared to that of students in other countries. See how well your students stack up. Answers are provided as feedback.
USATestprep is a subscription based online product to help prepare high school, middle school, and elementary students for standardized testing. Materials include diagnostic assessments, performance tracking, practice questions (e.g., multiple choice, free response), games, interactive skill work, performance tasks, video content, instant feedback, and more. Free trials are available to qualified educators. Review products are aligned to individual state standards, including the Common Core (Take A Tour section, Engaging Content).
UWorld | College Readiness includes learning tools for AP courses. Math includes AP Calculus AB, AP Calculus BC, and AP Statistics. Test-prep questions are aligned to the College Board AP exams and include detailed feedback explaining solutions.
Varsity Tutors: Practice Tests is a free section of the Varsity Tutors website where you will find practice test questions and flashcards in multiple subject areas. When viewing math tests, for example, learners can select the concept to practice. Explanations for answers are included. Among K-12 math practice tests are grades K-8, basic geometry, algebra 1, algebra 2, trigonometry, precalculus, calculus (including AP), and more. You'll also find math related to the ACT, GED, CLEP, GMAT, GRE, HSPT, ISEE, and SAT exams.
References
Back to top | Test Prep Resources: Page 1 | 2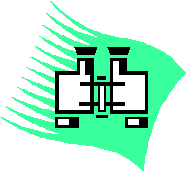 See related topics: Math Resources and Math Manipulatives.