Technology Integration:
Multimedia in Projects: Tools for Creating and Viewing Media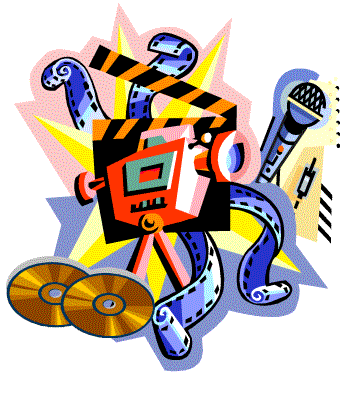 Software Tools, Plug-Ins and Viewers
Development and Authoring Tools
Note: If you are looking for video-editing software, David Nagel (2007a) noted that this software comes in professional, semi-professional, and consumer varieties. Free or cheap solutions might introduce students to editing concepts and get the job done for K-12 school projects, but "the way those editors work is not the way professional systems work" (online p. 1). So, you also need to consider the learning outcome of using the software and that some software, whether it is for audio or video editing, might not provide the skills that students would need for college level or professional work.
Office and Classroom Productivity, including Presentations:
Images:
Audio:
Video:
3D and Animation:
General Authoring and Programming (e.g., for games): Note: If you are interested in including programming at your school, Frank Evans (2015, Jan. 20) has some tips and suggestions in "Which of these top 20 programming languages should your school teach?"
Assessment Authoring:
PDF documents and file conversion software:
Organizing, outlining information, concept mapping, mind mapping, math and other charts:
Compression Tools
Multimedia files can consume a lot of space on your hard drive. Large files can be slow to transmit or receive over the Internet or via email. Compressing files reduces their size by eliminating redundancy. By compressing files, you also can save more data on your back-up disks or CDs, or other portable media. Popular compression tools include:
WinZip software enables compression and encryption "where it's needed most – email, mobile, social media and online. WinZip's offerings include apps for Windows, Mac, iOS and Android, the ZipSend and ZipShare online services, and WinZip System Utilities Suite" (About Us section).
PKZip from PKWARE "Compress files with a solution that acts as a portable file system, allowing data to be consumed on any platform" (Product description).
StuffIt zips everything providing compression and encryption.
Plug-Ins and Viewers
Plug-ins are needed to view multimedia on the web or in presentations. Pearson Education Browser Tuner provides a quick check of what browser you are using on your computer and checks if you have common plug-ins installed from those listed at their site.
Online File Storage
If you do not wish to take up valuable storage space on your hard drive, consider saving some of your digital creations and other files online. Teachers might find this of value, for example, to store files that can be accessed from any computer. Services include:
Conferencing Tools
Creating Media
Tutorials and the Technical Aspects of Multimedia
If you involve students in creating multimedia elements, you need to consider levels of difficulty and time for development. As one person, you most likely will not have time to learn every piece of software you would like to use. You might consider assigning groups of students to learn a specific feature of the software to demonstrate to the class, and having those knowledgeable students help others in the class to develop media. Arranged in order (least to greatest), these difficulty levels include:
text files
active hyperlinks to sections within the same document or to additional Web resources
image files
audio files
video files
animation files
virtual reality markup language files (VRML). (VRML is a language for enhancing HTML to make virtual worlds on Web pages, such as you might see if taking a tour of a house or museum on the Web.)
CGI-data handling programmed files.
The following resources include appropriate tutorials for creating and working with multimedia.
Screencasting How-to's:
Atomic Learning: http://www.atomiclearning.com/ has a series of online tutorials on how to use a variety of technology products.
Cornell University Library's Digital Imaging Tutorial: http://www.library.cornell.edu/preservation/tutorial/contents.html
The Digital Camera in Education Web Site: http://www.drscavanaugh.org/digitalcamera/ includes pros and cons of using the digital camera, applications (e.g, ESE, ESOL, science, math), how to's, sample lessons, and a series of videos to illustrate what you can do in 15-seconds.
Digital Hotcakes: http://www.animationsforvideo.com/html/tutorials.htm contains a number of free video editing tutorials for Adobe Premier, Adobe Premier Pro, Final Cut Pro, QuickTime Pro, Pinnacle Studio 9, PowerPoint, and Vegas Video.
GraphicsAcademy.com: http://www.graphicsacademy.com/index.php contains absolutely free tutorials on color, image design and capture, HTML and web design. A glossary of graphics terms and file formats are also provided.
HowStuffWorks: http://electronics.howstuffworks.com/ provides answers to questions of interest regarding multimedia and its production:
Internet4Classrooms: http://www.internet4classrooms.com/on-line.htm contains tutorials for several applications commonly used in K-12, including authoring. Examples include PowerPoint, Hyperstudio, Word, Excel, Dreamweaver, Claris Home Page, Inspiration and Kidspiration.
Kids Turn Central: http://www.kidsturncentral.com/topics/computers/htgraphics.htm contains a series of articles and tutorials for kids on how to make and use graphics. The site also introduces students to copyright issues.
Kodak Tips and Project Center: http://www.kodak.com/ek/US/en/Kodak_-_Tips_and_Projects_Exchange_-_Lower_Content.htm is the best place to learn to work with digital images. Get tips for taking better digital photos; learn about cameras, digital basics, printing, sharing, enhancing and restoring; get ideas for projects. The Support Center offers product-specific and Easyshare software interactive tutorials.
Learninginhand.com: http://learninginhand.com/podcasting/ Tony Vincent has numerous resources for handhelds in education. He presents details for learning to create podcasts: preproduction, recording, postproduction, and publishing. You can also find existing podcasts, subscribe to them, or listen to podcasts. Of relevance are his links showing how students, even at elementary school levels, are creating podcasts.
LInC Online: Graphic, Graphics, Graphics: http://ed.fnal.gov/lincon/tech_web_graph.shtml contains everything you wanted to know about using, converting, making, finding, and saving graphics.
Nortel LearniT.org: http://nortellearnit.org/ has a series of video tutorials for developing technology skills.
PowerPoint in the Classroom: http://www.actden.com/pp/index.htm
Storyboarding from UsabilityNet: http://www.usabilitynet.org/tools/storyboarding.htm
Tucows: http://www.tucows.com/ Locate shareware for image, audio, video production and editing, and other top multimedia categories.
TechLearning: http://www.techlearning.com/ posted How to Embed Video in Classroom Presentations (Mar 1, 2004). Author David Pendery includes the steps with visuals to embed video clips directly into PowerPoint and AppleWorks presentations. TechLearning also has an e-book to help students to learn how to create effective videos: Classroom Video: Tools and Strategies to Engage Students in Learning.
Ulead Learning: http://www.ulead.com/learning/learning.htm contains a number of product tutorials, and general information about imaging, video, and web graphics, including:
Video Creation & Tools: http://www.pearltrees.com/shellyterrell/video-creation-tools/id7514336 This is a great collection of resources for the how-to's of creating videos and ideas for their use in the classroom, gathered by Shelly Terrell.
Video 101: http://www.video101course.com/300home.html by Prof. M. Trinklein of Idaho State University is a complete video production course. Complete content is online regarding editing, video recording, camera operation, shot composition, the lens, sound, lighting, camera mounts, the TV camera, and TV graphics. This site was honored by the Broadcast Education Association.
WebAttack.com: http://www.webattack.com/freeware/freeware.html contains an extensive collection of freeware and shareware for multimedia development and authoring, such as Graphics Converter Pro (image converter) or LViewPro 2002, and ImageForge Pro (graphics editor).
Web Site Estates: http://www.websiteestates.com/ has free Power Point templates for students and educators, plus tips and tutorials.
WhatIs.Com: Multimedia and Graphics: http://whatis.techtarget.com/ This site actually contains an A-Z dictionary of technology terms with explanations of concepts relating to computing fundamentals, hardware, software, PCs, networking, telecommunications. There are over 350 terms for multimedia and graphics.
Media Collections
Clip Art Gallery on Discovery Education
Clipart ETC: Math from Florida's Educational Technology Clearinghouse is a free collection of nearly 10,000 images for "algebra, geometry, trigonometry, probability, money, number sense, and more. This collection of illustrations for teachers and students consists of clipart for all levels of K-12 math classes. Included are coordinate and polar grids, graphs, number lines, clocks, patterns, flashcards, protractors, thermometers, fractions, geometric shapes & solids, angles & lines, bags of marbles, spinners, constructions, theorems & proofs, and dice. From the common place to the hard-to-find clipart, everything an educator needs for activities, assessments, and presentations can be found here." (Website description)
Creative Commons contains databases of audio, video, image, text, and educational materials that have terms of use already designated, which eliminates seeking permission to use copyrighted material.
Everystockphoto.com is a license-specific photo search engine owned and operated by Vibrant Software in Vancouver, Canada. The company indexes and searches millions of freely licensed photos, from many sources, and presents them in an integrated search (About Us section). Its great for locating free images on the web for projects.
FreeImages is a great resource for free photos and illustrations on just about any topic. If you use any images, remember to contact the artist using the e-mail address found on the artists page. Free stock images at this site are from photographers all over the world.
FreePhotoBank is a free stock photo site. If you search for mathematics or topics pertaining to mathematics, for example, there are numerous images that you can download.
The Freesound Project is a collaborative database of Creative Commons licensed sounds (not songs and compositions): audio snippets, samples, recordings, bleeps, field recordings, and so on. Some sounds can be used for scientific research.
Open Clip Art also includes an extensive collection of math clip art.
References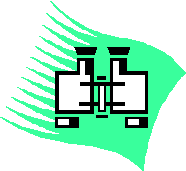 See other Technology Integration pages:
Part 4: Multimedia in Projects: Page 1 | 2 | 3 |
Part 1: Essential Questions | Part 2: Technology Integration Resources | Part 3: Web Page Design