Math Methodology:
Assessment Resources
Teaching and Math Methodology Assessment Resources
AssessmentLiteracy.org "provides resources to foster a comprehensive understanding of assessment and its role in learning. It is designed to help educators understand the different uses of assessment and how to apply assessment data to support classroom learning." The site "is part of a major assessment literacy initiative sponsored by Northwest Evaluation Association" (About section).
Assessment in Math and Science: What's the Point? is a video workshop for K-12 teachers with eight 90-minute video programs, workshop guide, and Web site. Examine current assessment issues and strategies in real K-12 math and science classrooms through videos interspersed with lively discussions of practicing teachers and content experts. Graduate credit is available. There is no fee to view the videos, which are brought to you by Learner.org.
Authentic Assessment Toolbox, by Jon Mueller of North Central College in Illinois, is a how-to hypertext on creating authentic tasks, rubrics, portfolios and standards for measuring and improving student learning. The Toolbox also contains a glossary of terms associated with authentic assessment and examples.
Balanced Assessment in Mathematics was originally developed at the Harvard University Graduate School of Education. The library, now available at the Concord Consortium, contains over 300 assessment tasks for grades K-12, which you can use in your classroom for free. Tasks are categorized as primary (K-2), elementary (3-5), transition (5-7), middle school (6-8), high school basic, high school, high school advanced, and technology based (7-12). You will also find reports on how to assess mathematical understanding and skills effectively, scoring assessment tasks, and a spreadsheet to assist you with the scoring system for the tasks.
Digital Learning Strategies: How do I assign and assess 21st century work?
(2013) by Mike Fisher. You will also find multiple resources to accompany this book posted on LiveBinder. Categories include: Think Immersive, Use What You've Got, New and Notable, Web 2.0 Tools, Collaborative Tools, Global Connections, Tutorials, Examples, Quality Digital Media, Digital Portfolios, Rubrics, and Documents/Resources.
Fair Isn't Always Equal: Assessing & Grading in the Differentiated Classroom
(2006) by Rick Wormeli will help middle and high school educators to make decisions on differentiation and assessment on several topics. Section 1 provides a rationale for differentiated instruction and delves into acceptable evidence of mastery. Section 2 addresses assessment in a differentiated classroom, types of assessments, tiering assessments, and creating good questions. Section 3 on grading helps educators to decide if they should incorporate effort, attendance, and behavior into academic grades; what approach they should take to grade homework or allow learners to re-do assessments, and setting up grade books and report cards for the differentiated classrooms. Section 4: Implementation and the Big Picture contains 36 tips toward implementing successful practices and answers the question, "How do differentiating teachers assess and grade differently?"
Formative and Summative Classroom Assessments from Park University includes advantages and disadvantages of both types of assessments. Classroom techniques for formative assessments, including journal writing are provided. There are guidelines for enhancing summative assessments and writing test items with expanded tips for several forms: true/false, matching, multiple choice, portfolios, alternative and authentic assessments, essays, and short answer. Grading strategies, including development and use of rubrics, add to the value of this resource.
Grading Smarter, Not Harder: Assessment Strategies That Motivate Kids and Help Them Learn
by Myron Dueck (2014) addresses grading, homework, unit plans, retesting, and creativity. It is filled with reproducible forms, templates, and examples of grading solutions to allow students to demonstrate their learning. Ensure that grades measure what students know without punishing them for factors outside their control.
Hess' Cognitive Rigor Matrix & Curricular Examples: Applying Webb's Depth-of-Knowledge Levels to Bloom's Cognitive Process Dimensions – Math/Science will help educators who are developing curriculum and associated assessments to determine the level of rigor being applied. Norman Webb's Depth of Knowledge levels include recall and recognition, skills and concepts, strategic thinking and reasoning, and extended thinking. Hess relates those four levels to Bloom's Revised Taxonomy (remember, understand, apply, analyze, evaluate, and create) and provides specific math and science examples to illustrate. Dr. Karin Hess' works also appear within publications of the National Center for the Improvement of Educational Assessment, Inc.
Instructional Tools Related to Quality Test Construction from Dr. Bruce Frey at Special Connections, University of Kansas. Tools relate to Bloom's Taxonomy, writing a table of specifications, item analysis, multiple choice, matching, and testwiseness and guessing.
Multiple Choice Construction Checklist by Dr. Robert Runté (2001) contains tips for better multiple choice questions, true/false questions, matching and completion tests. Reporting test results and item analysis are also included in this set of checklists.
Test Accessibility and Modification Inventory (2010) is an evaluation tool designed to facilitate a comprehensive analysis of tests and test items, including analysis of computer-based tests. It was written by Peter Beddow, Ryan Kettler, and Stephen Elliott of Vanderbilt University. Analysis considers the passage/item stimulus, the item stem, visuals, answer choices, page/item layout, fairness, depth of knowledge level. Computer-based test analysis also considers the test delivery system, test layout, test-taker training, and audio.
Performance Assessments and Tasks
HOT for CCSS: The Dana Center, University of Texas, Secondary Sample Tasks consist of 30 tasks, aligned to the CCSS math standards.
How to Design Questions and Tasks to Assess Student Thinking
by Susan Brookhart (2014) provides guidance on how to assess higher-order thinking and manage assessment of it, how to view assessment questions and tasks as problems to solve, writing multiple-choice question to assess higher-order thinking, and using open-ended and close-ended questions. She delves into performance assessment tasks: the basics, varying the amount of structure, controlling cognitive level and difficulty, and provides an idea bank of performance assessment tasks. Multiple examples from K-12 content areas are included.
HOT for CCSS: Illustrative Mathematics is a work in progress to produce illustrative tasks that students would be expected to do related to each of the Common Core State Standards for Mathematics. Sections address illustrations for the K-8 and High School standards. The project is an initiative of the Institute for Mathematics & Education and the Bill & Melinda Gates Foundation.
HOT for CCSS: Mathematics Assessment Project (MAP) is funded by the Bill and Melinda Gates Foundation. A collaborative team from the University of California at Berkeley and University of Nottingham in the UK is developing assessments that will help educators to implement the Common Core State Standards (CCSS). At MAP you will find both summative tests or tasks and formative assessment lessons. Tasks available are for high school and middle school. Tasks are grouped into novice, apprentice, and expert levels and "variously ask students to use their mathematics in routine or non-routine situations to design, plan, estimate, evaluate and recommend, review and critique, investigate, re-present information, explain, define concepts, and show their skills in routine technical exercises." Further, "MAP thus provides a source of tasks for assembly into tests that teachers can use for periodic summative assessment during the school year and, where appropriate, in substantial end-of-year examinations. They also provide a model for designers of high-stakes tests who aim to develop valid assessments of the mathematics described in CCSS." (Summative assessment section)
HOT for CCSS: Mathematics Common Core Toolbox has sample task items for elementary, middle, and high school from the PARCC Prototyping Project, posted by The Charles A. Dana Center at the University of Texas at Austin.
HOT for CCSS: NCTM contains a Classroom Resources section with lesson plans, interactives and mobile apps, and problems in a searchable database. Items are also searchable by Common Core standards.
Performance Assessment--an overview by Samuel Meisels, Ed.D, posted at Scholastic.
WeTeachNYC, developed by the New York City Department of Education. You can search resources by grade level, subject area, educational use, audience, resource type, media type, program type, and standard (e.g., Common Core).
Rubrics
EdTechTeacher--Rubrics for Assessment includes numerous resources for rubric use and development. These are organized into categories for assessing learning: general, student blogging, wikis, website/digital portfolios, technology and social media; video, screencasting, and digital storytelling projects; podcasts; graphic organizers; and coding and gaming.
How to Create and Use Rubrics for Formative Assessment and Grading
by Susan Brookhart (2013) includes two sections. In Section 1, Brookhart lays out the basics of rubrics, explains their importance, discusses common misconceptions, and how to write or select effective rubrics. She identifies various kinds of rubrics and their essential components. In Section 2, she explains how to use rubrics for formative assessment and grading.
LCI (Learner-Centered Initiatives) Quality Rubrics Wiki delves into "what makes a rubric a "quality rubric" with definitions, examples, and non-examples" and examines "some of the issues that come along with them" (Introduction section, para. 2). Key questions also address types of rubrics, what tasks deserve a rubric, and how to go about developing a rubric.
Rubrics for Assessment is a collection of rubrics posted at the University of Wisconsin for assessing virtual learning in simulations/games, portfolios, cooperative learning, the research process, PowerPoint projects, podcasts, oral presentations, web pages, blogs, wikis, math/art/science/writing, and other Web 2.0 projects. There are also rubrics for primary grades and resources for creating your own rubrics.
Rubrics for Web Lessons from Nancy Pickett and Bernie Dodge.
The School of Education at the University of Wisconsin-Stout has an extensive collection of authentic assessment resources, including for rubrics.
Free and Low Cost Assessment Tools
Caution before implementing: As ensuring student privacy is important, Michael Gorman (2014) provided some sound advice to educators who wish to use free online formative assessment tools:
Read and be aware of your district AUP (Acceptable Use Policy);
Read the Terms of Use and Privacy Statement of all web programs used in classroom;
Do not sign up students for accounts, or put in an online class list, without checking district policy;
If a tool states that students do not have to sign up… still be sure that students do not leave a digital footprint that leaves an identity;
Educate and encourage students to practice proper digital citizenship at all times (para. 1).
Online Gradebooks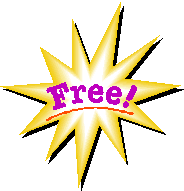 Engrade is a totally free online gradebook suite, which includes the gradebook, an online calendar for homework and events, attendance book, student reports, and online messaging for parents and students.
Jumprope is a web-based platform, free for teachers. It includes standards-based gradebook in which teachers can write their own standards, use state standards, or align curriculum to the Common Core. Teachers can record attendance, track student behavior and character development. There are curriculum design tools based upon the principles of backwards planning. Jumprope also provides administrative tools for school-wide reporting.
LearnBoost is a free online gradebook and classroom management system, which also has support for use with the Apple iPad. Some features include "managing and creating lesson plans, tracking attendance, maintaining schedules, integrating calendars including Google calendars, [and] seamless tagging of Common Core State Standards" (About section).
Additional Resources for Computerized Grading Programs:
Capterra.com includes over 40 top gradebook software programs.
Quiz and Test Making Tools
ClassMarker is online quiz making and grading software with several formats for developing questions. Choose from two testing options: class-based or external testing. The standard account for class-based testing includes full functionality for creating and administering online quizzes and is free. External testing allows you to "embed tests within your website or link directly to them (optionally password protect your tests)" and there is also a free version. Nominal fees are connected to the professional version for each option.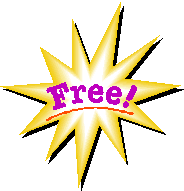 EasyTestMaker.com is a free test generator for multiple-choice, fill-in-the-blank, matching, short answer and true and false questions. Insert instructions, create multiple sections and alternative versions, and generate the answer keys.
Evo Academics is a cloud-based assessment system from Apperson, which includes a free teacher edition. Create online quizzes, tests, and rubrics; share those with colleagues, manage results, generate student proficiency reports. An online student testing portal supports passages, images, videos, multiple-choice and true-false questions, short answers, essays, time limits, and more.
FlipQuiz has free and paid versions that allow you to create your own gameshow-style boards for test review. Boards are saved online and look like the TV gameshow Jeopardy. You can have up to five flipcards within each of six categories. You could also use such games for formative assessments and vocabulary review and display them on-screen in your class for group reviews.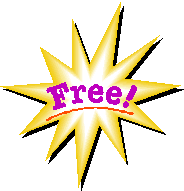 ProProfs.com has a free online quiz service--Quiz-School. Create and customize your quiz. You can share it with others. You can post the quiz on any webpage, including at your classroom website, or link to it from any webpage. You can create printable versions, too, add discussion on the quiz, set criteria for passing, and provide feedback on what the correct answer should have been. Assign keywords to your quiz for easy retrieval. The site also has a section for creating flashcards for free.
Quia for the Web from IXL Learning is a low-cost annual subscription service with a range of options for creating 16 types of games and learning activities, quizzes with any of 10 types of questions, and sharing your activities with others. There are over 1900 shared activities for math alone. You can create classes and track quiz results, create class pages for communicating with students, and maintain an online schedule and calendar. You can upload images and audio clips, and copy/modify any of Quia's activities to suit your own needs. IXL Learning also has a site called IXL Math, with practice problem sets in math for grades preK-8, algebra 1, algebra 2, geometry, and precalculus.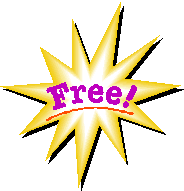 Quizizz is free and allows you to create and play multiplayer games for in class or home use. It works on all devices with a browser, including computers, tablets, and smartphones. There's a searchable database of quizzes made by others, as well.
Quizlet allows you to make digital flashcards for free. You can import existing questions and answers on your computer or from a web site or type them in directly. There are several modes for students to interact with content: familiarize mode, learn mode, test mode, and then games (e.g., the matching game called Scatter and video game simulation called Space Race). In test mode questions can be matching, true-false, multiple choice, short answer and any combination of those with a scoring capability. Students can keep track of their progress. You can view quizlets created by others; there are multiple quizlets available in K-12 math.
Other Formative Assessment Tools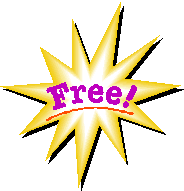 Edulastic is free for teachers. "K-12 teachers can craft homework assessments aligned with the Common Core, track mastery, and collaboratively share their proven curricula with other teachers. They can also create constructive, non-evaluative, practice spaces for students" (About section). A valued feature is the option to create Common Core aligned assessments for specific standards using questions in Edulastic's open resources. You can also create your own from over 40 different technology enhanced Common Core-aligned question types.
Formative is a free online tool for teachers and students that works with any internet connected device. Per the website, it is "optimized for any 1:1, BYOD, flipped or blended classroom." Create and upload online assessments, classwork, and homework; assign those to students; get live results and provide feedback. Students can type, draw to show their work, and submit images, so this tool goes beyond formative assessments in multiple choice format.
Kahoot "is a learning game created on the Kahoot! platform, which consists of multiple choice questions - as a quiz, discussion or survey - in any topic, language or ability. It's projected at the front of the classroom, & played by the whole class together in real-time (answering on their own personal device)" (Getting Started with Kahoot user guide). Access to this classroom response system is free.
MasteryConnect has a free section for common assessment creating and sharing. "Share assessments of any curriculum type such as multiple choice, open-answer, rubrics, writing and oral assessments." You can also modify and remix assessments to suit your own class, and re-upload those to share with the community. MasteryTracker is also a free feature for monitoring and reporting mastery. Within it you'll also find standards resources and content tied to both state and Common Core standards. MasteryConnect has also developed a free 20-page guide called "The Definitive K-12 Guide to Formative Assessment," which provides an overview of this topic, benefits for students and teachers, the difference between formative and summative assessments, the three must-haves of formative assessment, and formative assessment ideas to use in your classroom.
HOT for CCSS: Math Reasoning Inventory (MRI) is "is an online formative assessment tool designed to make teachers' classroom instruction more effective. The MRI questions focus on number and operations and are based on content from the Common Core State Standards for Mathematics prior to sixth grade." There are three assessments in the MRI: whole numbers, decimals, and fractions. Each has two levels, an interview section done face-to-face with about 10-12 questions for assessing understanding and core reasoning strategies and then a written section completed by each learner individually. (About the Assessment section). MRI can be completed in a short time: about 10 minutes for the interview and 5-10 minutes for the written section, and would be appropriate for learners in upper elementary grades through middle school, about grades 4-8. MRI is free for teachers. Sample videos are at the web site that demonstrate how learners think and reason appropriately and also with lack of understanding. The MRI author team is led by Marilyn Burns, founder of Math Solutions. The project receives financial support from the Bill & Melinda Gates Foundation.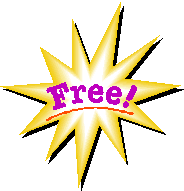 rCampus.com has Rubric Studio, a free comprehensive rubric design and assessment tool to build simple or complex rubrics with multiple sections and a flexible number of rows and columns. There is also a Rubric Gallery with a collection of rubrics made my members, organized by subject and type of rubric.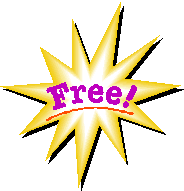 Socrative "is a student response system that empowers teachers to engage their classrooms through a series of educational exercises and games via smartphones, laptops, and tablets." Socrative is by MasteryConnect and is free. Free apps called Socrative Teacher and Socrative Student are available.
yourhomework.com allows registered teachers to post assignments online for their K-12 students. No more excuses for "I didn't know what the assignment was." The basic service is free.
Companies and Organizations Offering Assessment Resources
All of the following include math. Some feature other content areas beyond which is described below.
American Education Corporation provides research-based core curriculum instructional software for K-12 and up. Among those are RTI and math.
Carnegie Learning, Inc. publishes research-based math solutions for middle school, high school, and post-secondary students.
Compass Learning for K-12, including RTI and math. Odyssey is the flagship product.
CTB/McGraw-Hill features assessment for preK-12 and adult learners. Acuity Common Core is a featured product for K-12
Curriculum Associates has K-12 solutions for math, RTI, test prep, and more. Two programs are of particular interest to all states that adopt the Common Core State Standards. Per the web site, i-Ready Standards Mastery will help districts and schools monitor mastery of specific Common Core standards in ELA and Math for grades 2-8. Ready Common Core Mathematics for K-8 balances conceptual understanding with procedural fluency.
Discovery Education Assessment provides K-12 assessment solutions: Progress Zone, Interim Assessments, Response to Intervention.
Edmentum (formerly known as Plato Learning) interventions for K-adult learners.
Houghton Mifflin Harcourt -- see the section, At School, for curriculum and assessment solutions.
Kaplan Test Prep includes multiple levels and fields. You'll find ACT, SAT, AP exam test prep, GED, and much more.
Mastery Education (formerly Peoples Education) includes diagnostic and practice tests geared to state and national standards and Common Core State Standards. There are online assessments in Measuring Up Live, for example.
McGraw-Hill Education publishes for pre-K through adult learning.
Measured Progress features the Common Core Assessment Program for grades 3–8 and high school among its assessment products. It includes Benchmarks, Testlets, an Item Bank, and professional development.
MetaMetrics "is focused on improving teaching and learning in grades K–12 by enabling educators, librarians and parents to use students' scores from classroom and state tests to link assessment with instruction." Its free resource called The Quantile Framework for Mathematics "measures mathematics achievement and the difficulty of mathematical skills and concepts ... By placing the curriculum, teaching materials and students on the same developmental scale, Quantile measures help educators to describe which mathematical skills a student has learned, those that require additional instruction and new skills the student is ready to learn. Quantile measures better enable educators to target instruction, monitor student growth and forecast performance on high stakes tests. Parents also can use Quantile measures to support students' mathematical development by connecting them with targeted mathematics activities at home" (Resources section: MetaMetrics Backgrounder). An extensive database of K-12 instructional resources and math textbooks is available to help educators and parents locate a list of specific skills and concepts that a student is ready to learn. Then "after searching for skills the student is ready to learn, teachers and parents can click on the links provided leading to resources such as worksheets, games, websites, mathematics textbook lessons, and more" (Resources section: What can teachers and parents do with the measure?).
Northwest Evaluation Association Assessments include their Measures of Academic Progress (MAP). See the Common Core MAP.
Pearson Assessments Note: Pearson's Next Generation Assessments initiative includes white papers that will help states design and deliver new online assessments. Pearson is also the developer of aimsweb, which provides universal screening, progress monitoring, and data management for K-12. Per Pearson, it includes "assessments for fundamental reading, math, spelling, and writing skills for grades K-8, as well as norms for K-12."
Renaissance Learning -- see STAR Assessments, including for Math, for example.
TI21, Inc. (Training & Education in the 21st Century) offers CASE Common Core Assessments for K-12 in math and English language arts. The benchmark assessments provide practice to prepare students for PARCC, Smarter Balanced, and other state tests. Sample items are provided. SCORE21 is a formative assessment builder in which teachers can build their own quizzes, unit tests, and practice lessons using an extensive item bank of questions.
Voyager Sopris Learning has math intervention products for grades K-9 and an algebra intervention. VmathLive is web-based for grades K-8.
Classroom Response Technology
i>Clicker "response devices are compatible with any brand of interactive whiteboard and any software application, making it a perfect audience response system ..."
SMART response 2 is a formative assessment tool. Teachers: "Create a question set to complement your lesson in just a few minutes. Students answer the questions on their desktop computers, laptops, tablets or phones. Teachers get an instant report (in a pie graph or word cloud), as well as the ability to export those results" (Home page description). Note: This version does not support clickers. However, the earlier version, SMART response, does support clickers. See the website FAQ section for more on this topic.
Turning Technologies is a source for response technology, commonly referred to as clickers, for the classroom and related software.
References
Back to top Math Methodology: Assessment Page 1 | 2 |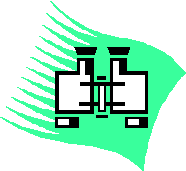 See other Math Methodology pages:
Instruction--Essay, Instruction--Resources, and Curriculum: Content and Mapping